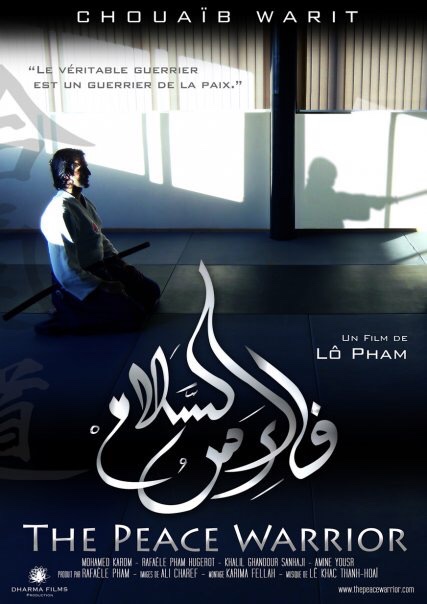 Rayan is a teacher of Aikido, a Japanese martial art. Non-violence, compassion and respect are the values that he tries to transmit to his students. This is his main goal in life. But doing good is not easy… If he wants to accomplish his destiny, Rayan will have to face his own demons…
A short film written & directed by Lô Pham
Music composed by Lê Khac Thanh-Hoai
With: Chouaib Warit, Mohamed Karom, Rafaele Hugerot, Khalil Ghandour Sanhaji and Amine Yousr.
Original version in French with English Subtitles.
Produced by Dharma Films.
On set, in Casablanca, Morocco:
"The Art of Peace begins with you. Work on yourself and your appointed task in the Art of Peace. Everyone has a spirit that can be refined, a body that can be trained in some manner, a suitable path to follow. You are here for no other purpose than to realize your inner divinity and manifest your inner enlightenment. Foster peace in your own life and then apply the Art to all that you encounter." Morihei Ueshiba
Main themes of the film: the philosophy of Aikido and Japanese martial arts, Zen as a path to inner peace and non-violence, traveling into our own consciousness and facing our internal demons, emptiness and self-awakening…
For a distribution deal or to organize a public or private screening of the film in your area, please contact me.