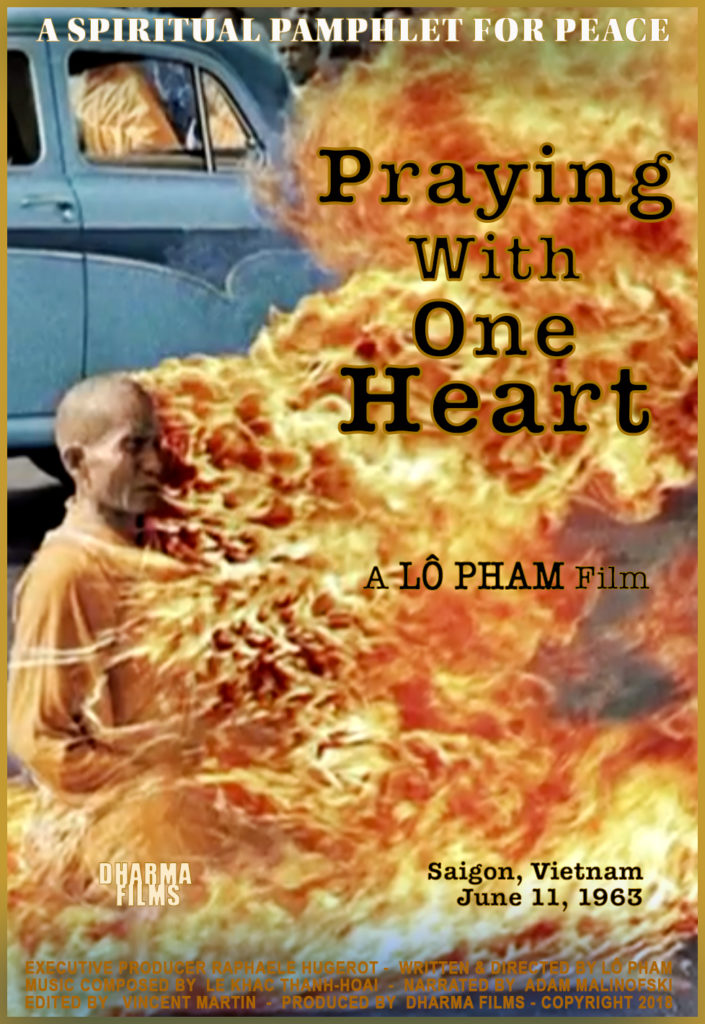 On June 11, 1963, the Vietnamese monk, Thich Quang Duc, immolated himself by fire in Saigon to protest against the religious oppression perpetrated against the Buddhist community during the Vietnam War. Did he die in vain?
A short documentary written & directed by Lô Pham
Music composed by Lê Khac Thanh-Hoai
Narrated in English by Adam Malinofsky
Produced by Dharma Films.
"Before closing my eyes to Buddha, I respectfully plead to President Ngo Dinh Diem, asking him to be kind and tolerant toward his people and to enforce a policy of religious equality."

The last written words of Thich Quang Duc, a Buddhist monk who burned himself to death to protest the regime in South Vietnam, 1963
Main themes of the film: the religious oppression perpetrated during the Vietnam War, the fight for freedom of thought, belief and religion, the spiritual aftermaths of the Vietnam War, the importance of preserving Vietnamese traditional values and spiritual heritage and pass it on to the new generations…
To organize a public or private screening of the film in your area, please contact me.